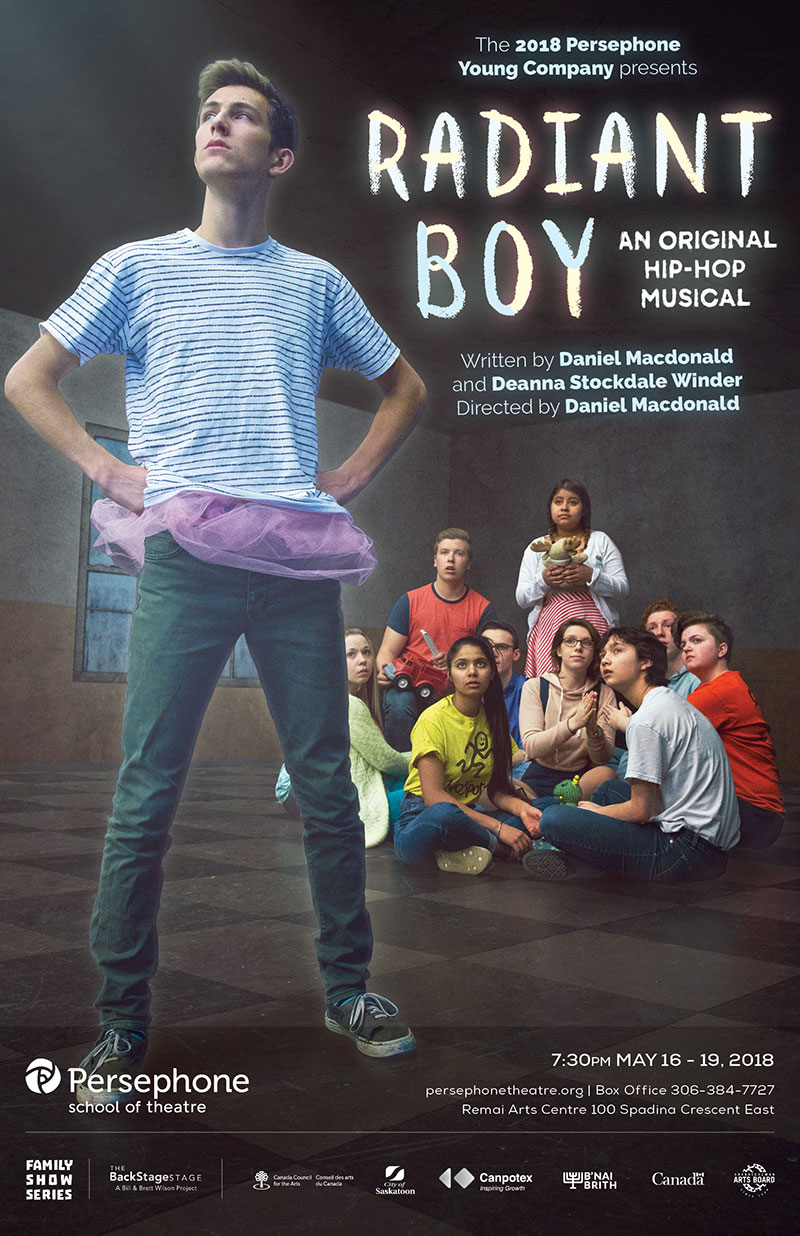 Radiant Boy - Persephone Young Company
When
Runs from Tuesday May 15 2018 to Saturday May 19 2018
Approximate running time: 2 hours
Venue
Performance Notes
×
From the people who brought you HERE, These Things I Know, The Romeo Project comes Radiant Boy - A Hip Hop Musical.
Radiant Boy is the story of Geoffrey, a little boy who quickly learns the hard lessons of what it is like to go to school when all you really want to do is imagine, dream, and play. He sets off to his first day of school wearing a costume and returns home beaten by his schoolmates. From that day forward, it's a battle between Geoffrey and the forces of convention and boredom who want to stomp out his creativity, his uniqueness, and will. He comes to doubt his own world until he finally decides to change his world and suffer the consequences no matter what. And becomes a hero…and an outlaw. Not for children, Radiant Boy is story about a child's world for grownups…or near grownups.
Radiant Boy is an original hip hop musical written by playwright and director Daniel Macdonald, and grade 12 student Deanna Stockdale Winder, for the Persephone Young Company, May 2018.
Recommended for ages 13+