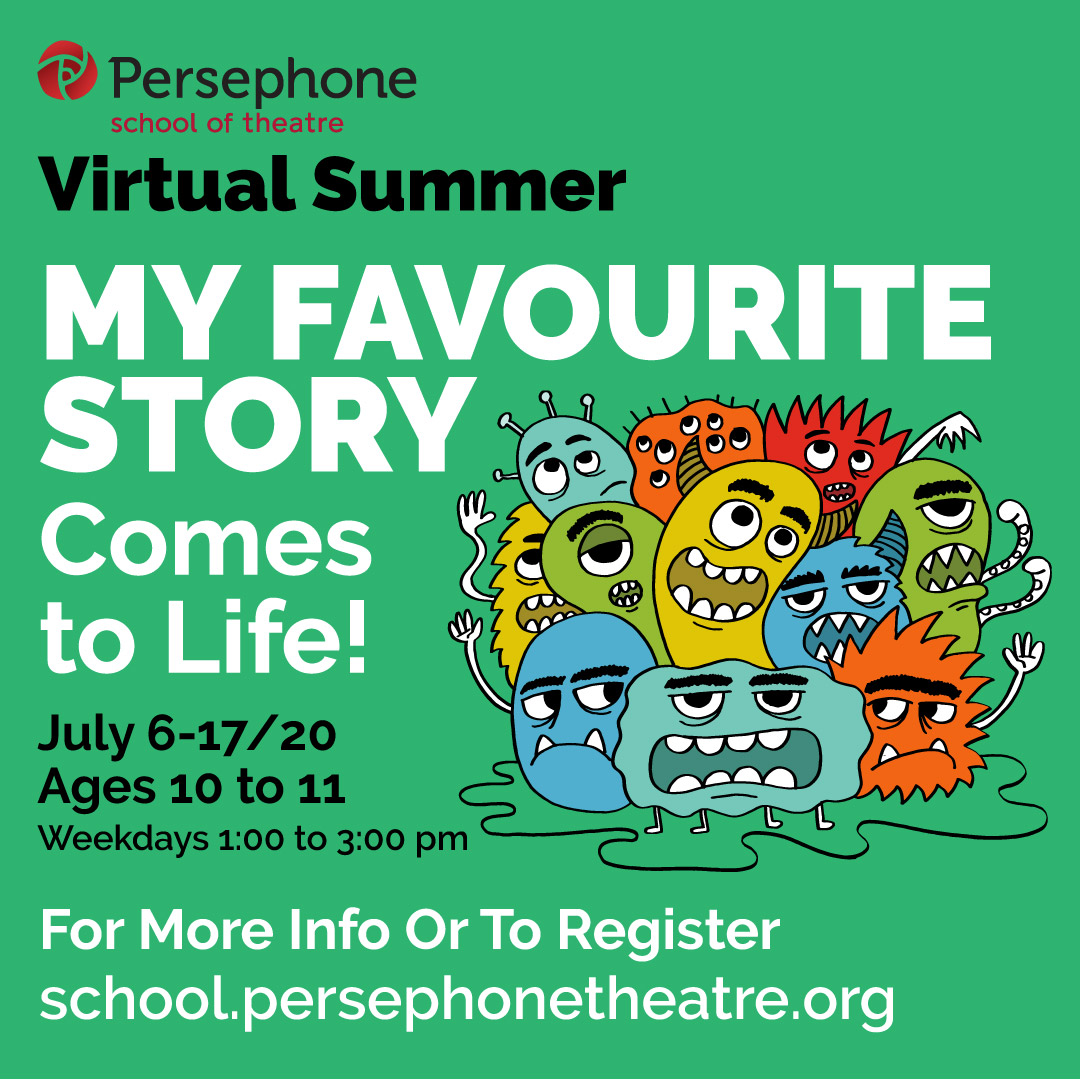 My Favourite Story
When
Occurs on Monday July 6 2020
Approximate running time: 2 hours
Venue
Event Notes
×
What's your favourite story; we've all got one. That story or tale that you could hear over and over again. But, what if your story came to life? What if you could tell someone something they've never heard before? Spend this time with us as we search for the perfect way to tell our story.
July 6-17, 2020 Weekdays 1 - 3 PM, Online
* Necessary supplies will be provided. Registrants must have access to camera equipped, internet enabled, computer and Zoom program.